I have finally completed my very first custom OOAK doll.  She began life as a Disney 'Belle' doll from 'Beauty and the Beast.  She was in very poor condition when I rescued her from a mixed lot of very battered dolls on Ebay.
Here's her 'before' shot (she also came to me nude).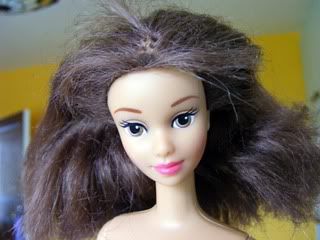 I completely rerooted her using alternating plugs of 'Proper Copper' and 'Chocolate Drop' ...
Read Full Post »