Esmee and Josephine the Middies decided to venture out into the snow today (with a little encouragement!)...
It was rather deep... but I helped to extricate them (it was about this point that some teenage girls wandering past the gate were asking each other 'Why is she putting dolls in the snow!?'
I replied, probably rather too loudly that I was 'photographing them for a project' at which poi...
Read Full Post »
Josephine, my Middie, now has more shoes than she knows what to do with!
All of these are Kelly/Shelly/Tommy shoes (Barbie's little siblings) apart from the black ones, which are her stock shoes, and the pink, fringed boots which are of unknown origin.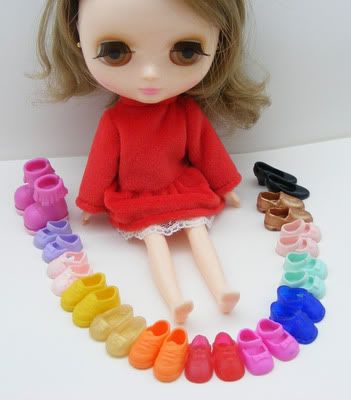 And it's also the first time I have tried out my homemade light box, not bad!
Holly xoxo