The problem with schlepping your dolls around the place in search of photo oppurtunities is that all too often they can get quite badly battered in the bottom of your handbag.  This problem had me keeping an eye out for a suitable case to fit my Barbies.
I had had my eye on the Zipbin Barbie clutch for a while and a reduction in price to less than a fiver plucked me from my procrastination and moved me to action via the Buy It Now button.
Well it arrived today as you can see....
Read Full Post »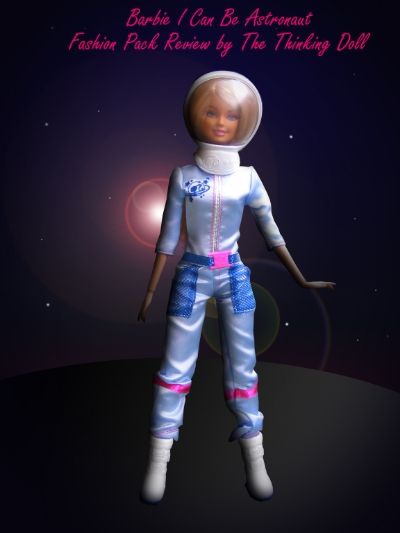 Adventure
I don't know about you but, even as a kid, my Barbies had their sights set on far greater adventure than could be contained in the nearest beach or shopping mall.  With this in mind I was pleased to discover that amongst the other 'I Can Be' career-based Barbie fashions, an Astronaut set has been included.
First impres...
Read Full Post »