Starring Frankie (a Monster High Doll) and Nina (a Pedigree Sindy)...
One night at The Thinking Doll HQ...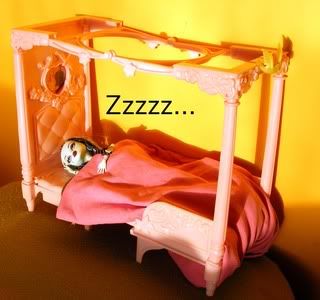 Read Full Post »
Remember when you were a little kid, waiting with baited breath for the arrival of the new Argos catalogue, so that you could 'oooh' and 'aaaah' over all the new toy releases and prepare your Christmas list for Santa three months early?
I do, and I felt a strong sense of de ja vous recently.  No, I didn't unearth the picture of 'Jem and the Misfits' I had torn from from the 1986 edition of the catalogue, but, better s...
Read Full Post »