I attempted my first Bratz doll repaint recently.  Not sure about the results
  Originally a Yasmin Bratz doll, she had some damage to her make-up so I removed all her facepaint and began again with a view to giving her a more natural look...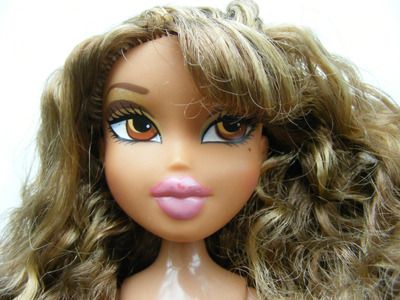 I found repainting her a little difficult as her features...
Read Full Post »
This is the first illustration that I've done for a while, I got kind of burned out!  This is something of a departure from my usual style and process.
It uses mainly modified photos (of my own).  It was semi inspired by disturbing film 'YellowBrickRoad'.  For me, the sign of a really good horror film is that it makes me really, really scared of the concept of hell... YellowBrickRoad does.
I think it's also influenced by the conscious and subconscious guilt I often ...
Read Full Post »
We've all heard the phrase 'life imitating art' but it seems that simulated life is also just as likely to imitate art... here are some of the best examples
Recently Mattel released the 'Museum Collection' set of Barbies based on the works of the great masters Leonardo Davinci, Gustav Klimt and Vincent Van Gogh...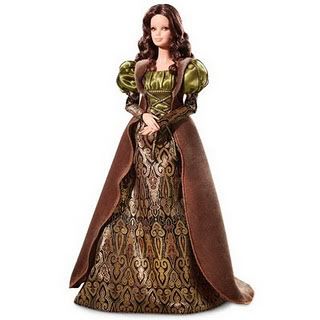 Read Full Post »
The Thinking Doll proudly presents custom one-of-a-kind doll number 3 - The Tree Fairy.
She began life as a rather harshly painted generic fashion doll.  Don't get me wrong, she is well made, not unlike the dolls made by Simba toys, but her face-up was rather garish and harsh, and by the time she came to me she was also a little battered and naked.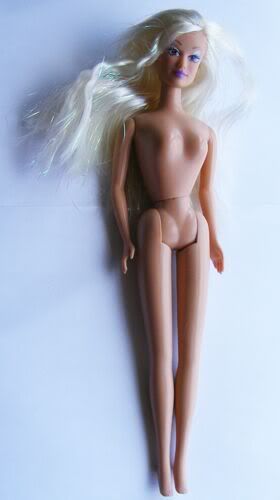 I immediately felt t...
Read Full Post »
I have finally completed my very first custom OOAK doll.  She began life as a Disney 'Belle' doll from 'Beauty and the Beast.  She was in very poor condition when I rescued her from a mixed lot of very battered dolls on Ebay.
Here's her 'before' shot (she also came to me nude).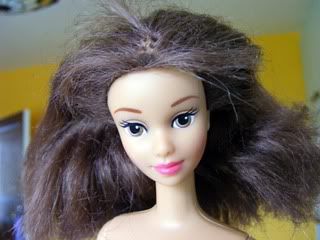 I completely rerooted her using alternating plugs of 'Proper Copper' and 'Chocolate Drop' ...
Read Full Post »
I sequestered the book 'The Complete Book of Dollmaking' from the local library recently and can highly reccomend it as an excellent source of knowledge and inspiration.
Read Full Post »
We saw actual mermaids in Whitby at the weekend!  Very cute, but I have no further information, so if you know more about the artist please let me know
Read Full Post »
I told you I was going to save the best until last didn't I?  Well, I'll put you out of your misery then and spill the beans...
*DRUMROLL PLEASE*
The most magical part of the whole Sheffield Fayre has to be the astounding and beautiful Insect Circus Museum!
Read Full Post »
Just a quick and dirty entry today (literally!).  I happened upon this paper clay recipe the outher day, which is allegedly cheap and easy to make.  I hope to try it out in some dollmaking (if I ever have enough time), lol!
Read Full Post »