As it's new year's eve I have made a few sensible and worthy new year's resolutions that I probably won't bore you with, but I've also made some dolly vows!
In no particular order...
1) Take a minimum of one dolly pic a day in 2012 (I thought I might start posting in this new 2012 doll challenge on Flickr):
The idea being that once a week you ...
Read Full Post »
Don't forget that it is BBC Children in Need on friday.  This charity do so much valuable work helping under priveledged and suffering children to help make them feel:
Safe
Happy and Secure
Allows them the chance to reach their potential
I know that Pudsey and Blush are teddies, but teddies are a KIND of doll so here's how you can adopt a Pudsey while also helping g agreat cause
Read Full Post »
I was racking my brains for a connection between Comic Relief and dolls and the answer was staring me in the face all along!  I had to go back a few years though!
And to find out what it's all about...
Read Full Post »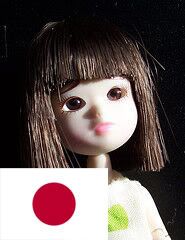 We have all been watching, in horror, the unfolding events of the Japanese earthquake and its aftermath.  Events such as these tend to leave one with a feeling of helplessness so it is always encouraging to see people determined to help, with no matter how small a gesture.  As usual the dolly community have not let the side down!
I would like to draw y...
Read Full Post »
One of my favourite activites is scouring the charity shops looking for dollies to adopt.  It's really great fun having a rummage and never knowing what you are going to find!  It's also fairly guilt free as I know:
...
Read Full Post »
Photo courtesy of MeL * via Flickr

This story recently appeared in the South Wales Echo concer...
Read Full Post »
I know I have ranted on in the introduction about using dolls in a positive and responsible manner.  This post is to offer a concrete example of how dolls can be used for good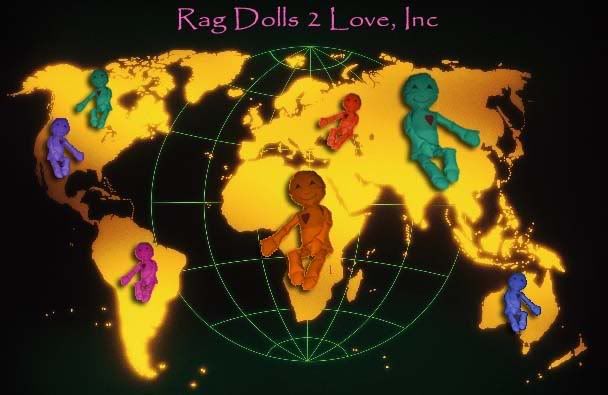 According to their website Rag Dolls 2 Love is a non-profit, project through which volunteers create cloth dolls t...
Read Full Post »