Actually judging by the weather we've been having it's possibly closer to Christmas than spring!
I have a bit of a thing for Christmas themed Barbies so was thrilled when these two arrived in the post this morning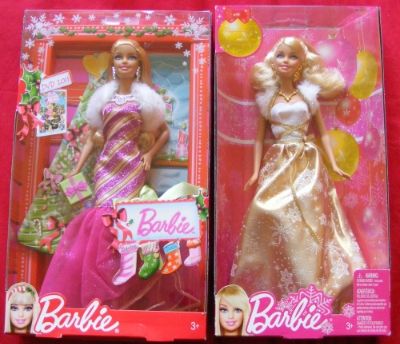 On the left is "A Perfect Christmas" Barbie, and on the right is "Holiday Wishes" Barbie...
I love the pink and green candycane gown and waist length hair of ...
Read Full Post »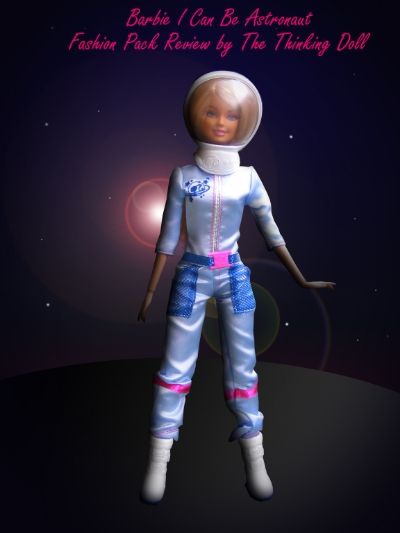 Adventure
I don't know about you but, even as a kid, my Barbies had their sights set on far greater adventure than could be contained in the nearest beach or shopping mall.  With this in mind I was pleased to discover that amongst the other 'I Can Be' career-based Barbie fashions, an Astronaut set has been included.
First impres...
Read Full Post »
So my new Barbie Charm School Blair doll arrived.  I was desperate for her to get here!  I'm afraid I was a little disappointed though.
Her outfit and accessories are great, her hair is lovely and her lip colour gorgeous... but her eyes are rather lacking in presence
 .  She is quite photogenic though, maybe we will bond more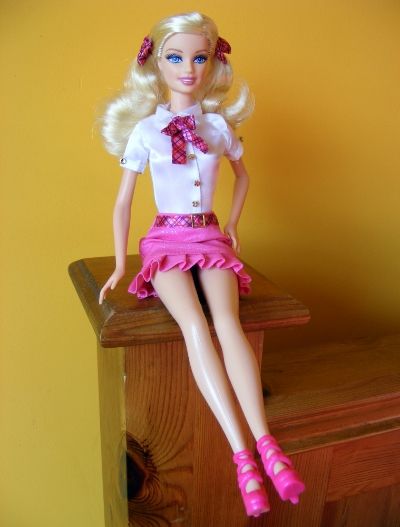 Read Full Post »
Tang is my oldest Blythe who I have had since 2004.  Recently I sent her to Jenni of Thriftydoll for a makeover and today she returned
Jenni worked on a character desription of Tang's personality and did an amzing job (though I think it might take Tang a while to forgive me for sending her away XD).
Read Full Post »
So the new girl is settling in nicely and decided that she HAD to go for a walk today whatever the weather!  Seems she's just as headstrong as my other girls
She also has a name...
Meet Peridot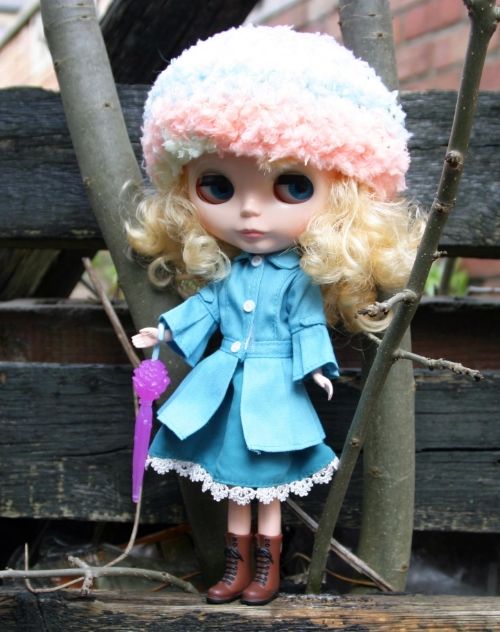 Happy Red Nose Day :-)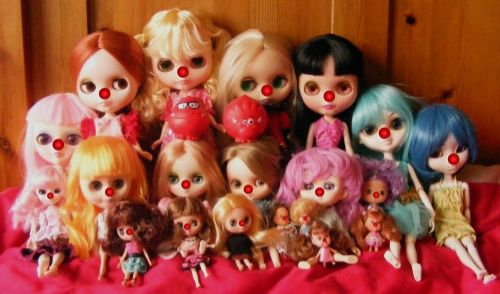 Just for the sake of interest here are the after pics following University of Love's conditioning treatment - her hair is much lighter and softer now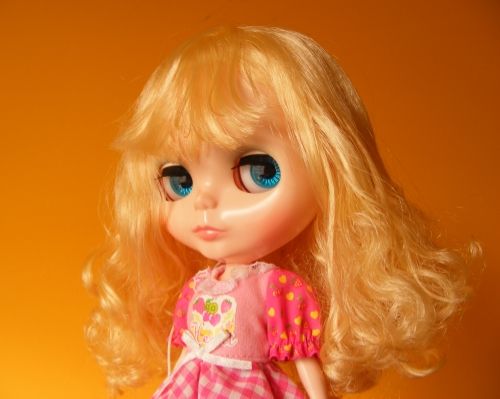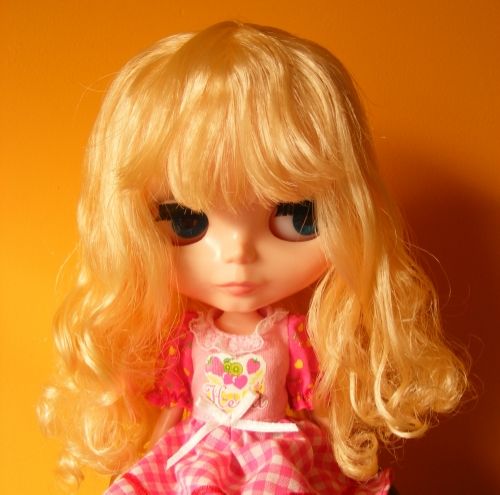 Still indecided on a name or whethe...
Read Full Post »
My latest adoption arrived today she is an, as yet nameless, University Of Love Blythe Doll.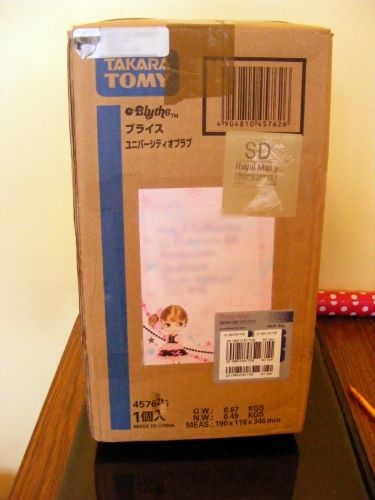 Let me out please!
Read Full Post »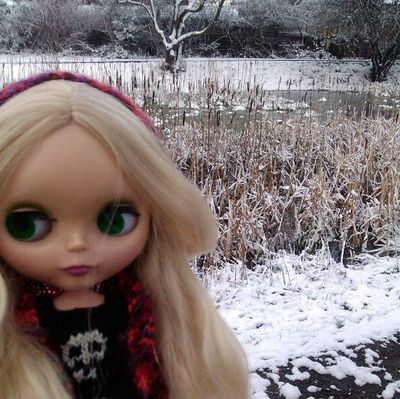 The fishponds are fwozen!
My entry for the Blythe Physical Challenge group on the theme of "I say Potato, you say Lightbulb'...  the catch with this group is that all photos must be taken in a public place!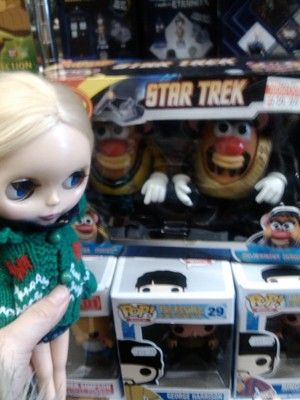 I found this quite challenging and carried Blizzard around in my bag for 3 days before plucking up the courage! First I took her to the lighting section of a department store but a saleswo...
Read Full Post »