I've spent the last few days sewing for Zinnia, this is what I've come up with so far...
I got the pattern for the cupcake dress from the blog 'Janel Was Here'
The swimsuit pattern I figured out myself by looking at a Ba...
Read Full Post »
As today is remembrance day I had the theme of poppies buzzing around my head, a quick browse later, and I found this adorable Poppy peg doll tutorial on the Woolhalla blog.
Cute and simple to make...
Click on the picture to visit the Woolhalla blog for downloa...
Read Full Post »
I recently bought a large mixed lot of doll shoes and was left with quite a few pairs of doll shoes of non-standard sizes that just wouldn't fit any of my girls.  So rather than waste them, I decided to try my hand at making earrings - here are the results
Read Full Post »
I have now added a rerooting tutorial to the site.  This particular tutorial shows how to reroot a Barbie or Sindy type fashion doll with nylon hair.  You can see it here:
REROOTING TUTORIAL CLICK HERE!!!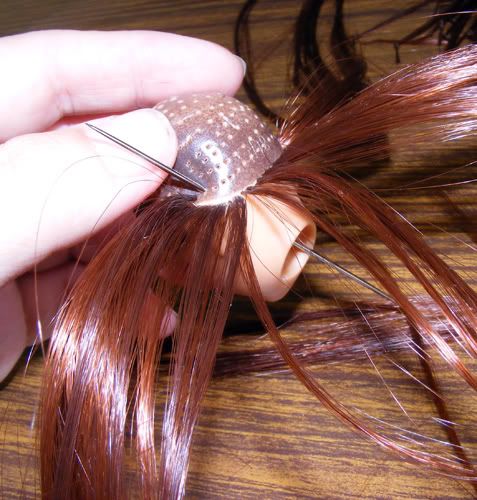 Well, it's not perfect but it is finished!  Unfortunately the fabric I used was a little stretchy, so my sewing machine refused to cooperate with it.  Beacuse of this I had to sew the whole thing by hand.  I also ended up rushing it a bit because my daughter asked me whether it was 'nearly finished' approximately once every five minutes, lol!
Not bad for a first attempt I suppose, and at least Gene has some dignity now
Read Full Post »
Hello
I've just been working on some new doll clothes, and I make all my handmade dolls and doll clothes on my trusty vintage Jones D53 hand-cranked sewing machine from the 1950s.  It weighs a ton and is the most reliable and trustworthy piece of technology I've ever had the pleasure to own!
I know that there are lots of old sewing machines knocking about, but usually the instructions have gone astray.  Mine still has its manual so I decided to scan it in and share it...
Read Full Post »
Neil Gaiman's Coraline is a favourite film in our house (and book), this short video looks at the tiny knitted items, all hand knitted in miniature for the film by the unbelievably talented Althea Crome.
Just thinking about knitting those miniscule, little gloves makes me squint!
Holly x
If you visit the FREE PATTERNS section of the site you'll find a new free sewing pattern for my 'Dinklet' mini mascot dolls.  The pattern can be viewed as a PDF, the instructions are a txt file.
I hope you enjoy it, and I'd love to see any dinklets you might create
Holly xo...
Read Full Post »
I have added a new free vintage Sindy/Barbie sized knitting pattern to the 'Free Patterns' section of the site:
You can find more free patterns at:
Read Full Post »
You may have gathered by now that my elder brother is some kind of talented genius when it comes to craft type shenanigans! Here's a few pics of the blythe goodies he knitted me (or my girls at least!) for Christmas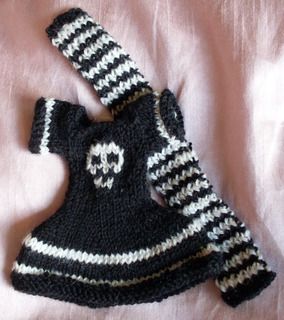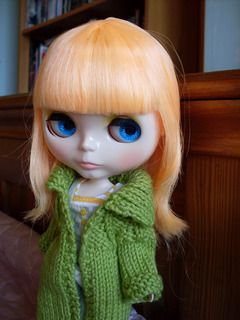 Read Full Post »