As promised the sewing pattern I designed for Middie Blythe, Odeco and Nikki is now available for free in the 'Free Patterns' section of the site.
This project is reasonably simple and consists of an A-line dress and beret.
Here are some examples of things I've made using this pattern...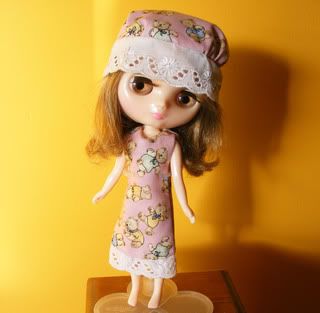 Read Full Post »
As today is remembrance day I had the theme of poppies buzzing around my head, a quick browse later, and I found this adorable Poppy peg doll tutorial on the Woolhalla blog.
Cute and simple to make...
Click on the picture to visit the Woolhalla blog for downloa...
Read Full Post »
My daughter, being my daughter, has found herself surrounded by dolls all of her life.  Now as she gets older, most of her friends are having their dolls taken away, while my own daughters dolly tastes are merely growing more sophisticated!
Recently she was browsing Ebay with me and set her heart on a Gene Marshall doll who arrived today.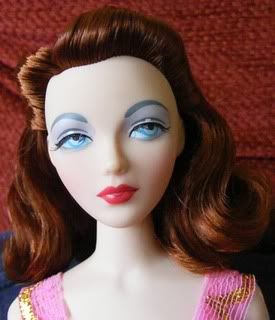 My daughter was thrilled with her and has...
Read Full Post »
If you visit the FREE PATTERNS section of the site you'll find a new free sewing pattern for my 'Dinklet' mini mascot dolls.  The pattern can be viewed as a PDF, the instructions are a txt file.
I hope you enjoy it, and I'd love to see any dinklets you might create
Holly xo...
Read Full Post »
I have added a sewing pattern to make a dress for Petite Blythe or Tomy Dolcena.
Just click on the 'free patterns' link and click to download the pattern as a PDF file
I know I have ranted on in the introduction about using dolls in a positive and responsible manner.  This post is to offer a concrete example of how dolls can be used for good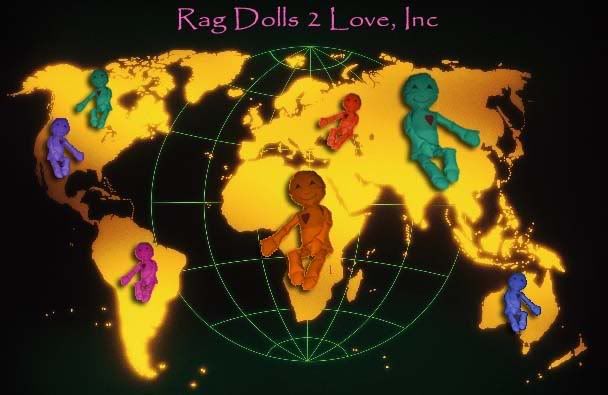 According to their website Rag Dolls 2 Love is a non-profit, project through which volunteers create cloth dolls t...
Read Full Post »