Holly
Recently I had a mishap with one of my favourite Tidgy Dolls, Sheila.  I took her out for the day and popped her in my purse 'to keep her safe' only to find the dark lining had stained her face terribly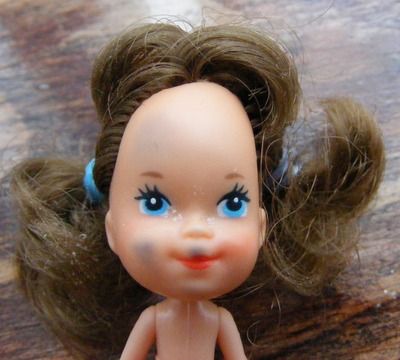 I managed to fade the marks a little by scrubbing with bicarbonate od soda (that's what the white residue is) but as you can see, it didn't help much!
So I ordered some doll stain re...
Read Full Post »
As promised the sewing pattern I designed for Middie Blythe, Odeco and Nikki is now available for free in the 'Free Patterns' section of the site.
This project is reasonably simple and consists of an A-line dress and beret.
Here are some examples of things I've made using this pattern...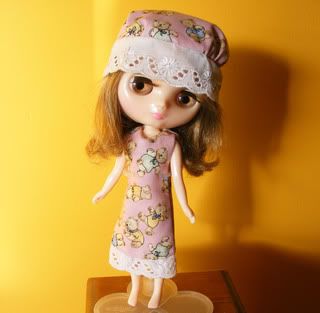 Read Full Post »
As today is remembrance day I had the theme of poppies buzzing around my head, a quick browse later, and I found this adorable Poppy peg doll tutorial on the Woolhalla blog.
Cute and simple to make...
Click on the picture to visit the Woolhalla blog for downloa...
Read Full Post »
I have now added a rerooting tutorial to the site.  This particular tutorial shows how to reroot a Barbie or Sindy type fashion doll with nylon hair.  You can see it here:
REROOTING TUTORIAL CLICK HERE!!!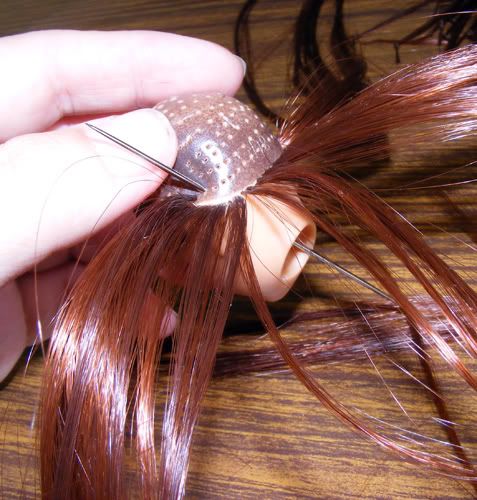 Hello
I've just been working on some new doll clothes, and I make all my handmade dolls and doll clothes on my trusty vintage Jones D53 hand-cranked sewing machine from the 1950s.  It weighs a ton and is the most reliable and trustworthy piece of technology I've ever had the pleasure to own!
I know that there are lots of old sewing machines knocking about, but usually the instructions have gone astray.  Mine still has its manual so I decided to scan it in and share it...
Read Full Post »
I have added a new free vintage Sindy/Barbie sized knitting pattern to the 'Free Patterns' section of the site:
You can find more free patterns at:
Read Full Post »
Just a quick and dirty entry today (literally!).  I happened upon this paper clay recipe the outher day, which is allegedly cheap and easy to make.  I hope to try it out in some dollmaking (if I ever have enough time), lol!
Read Full Post »