Here is a sneaky peek at the upcoming "Spring Sunshine" collection by The Thinking Doll for Blythe - these are all handmade, one of a kind, outfits made by myself.
Appearing in the store soon!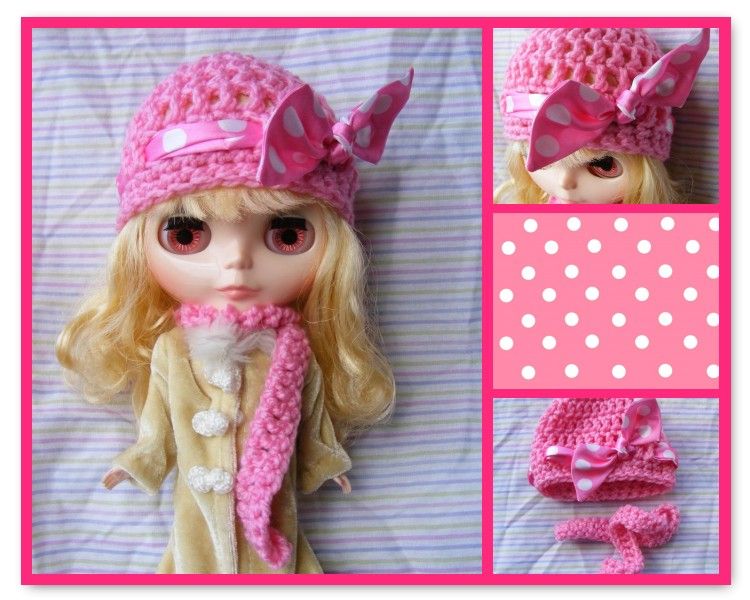 "Polka Pink" - Hat and Scarf Set
Read Full Post »
Tang is my oldest Blythe who I have had since 2004.  Recently I sent her to Jenni of Thriftydoll for a makeover and today she returned
Jenni worked on a character desription of Tang's personality and did an amzing job (though I think it might take Tang a while to forgive me for sending her away XD).
Read Full Post »
So the new girl is settling in nicely and decided that she HAD to go for a walk today whatever the weather!  Seems she's just as headstrong as my other girls
She also has a name...
Meet Peridot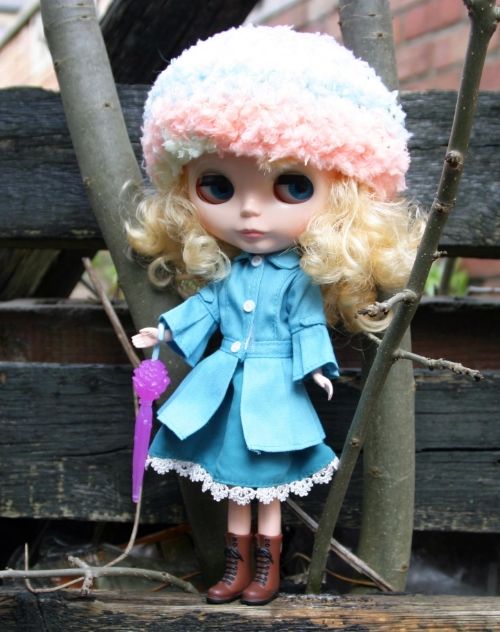 Just for the sake of interest here are the after pics following University of Love's conditioning treatment - her hair is much lighter and softer now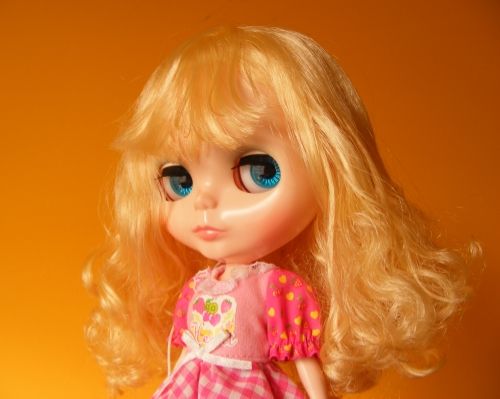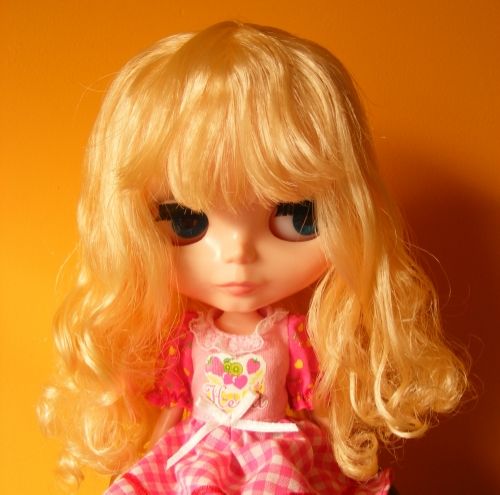 Still indecided on a name or whethe...
Read Full Post »
My latest adoption arrived today she is an, as yet nameless, University Of Love Blythe Doll.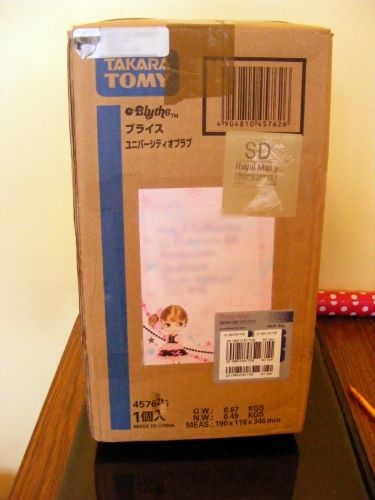 Let me out please!
Read Full Post »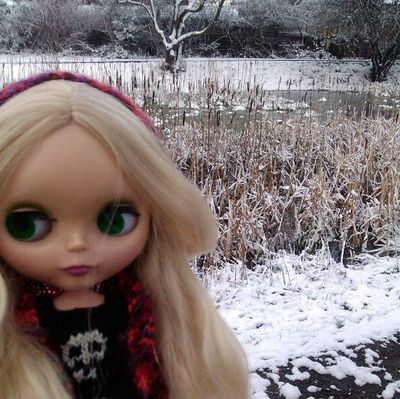 The fishponds are fwozen!
My entry for the Blythe Physical Challenge group on the theme of "I say Potato, you say Lightbulb'...  the catch with this group is that all photos must be taken in a public place!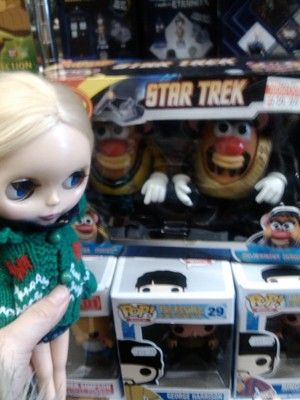 I found this quite challenging and carried Blizzard around in my bag for 3 days before plucking up the courage! First I took her to the lighting section of a department store but a saleswo...
Read Full Post »
Esmee and Josephine the Middies decided to venture out into the snow today (with a little encouragement!)...
It was rather deep... but I helped to extricate them (it was about this point that some teenage girls wandering past the gate were asking each other 'Why is she putting dolls in the snow!?'
I replied, probably rather too loudly that I was 'photographing them for a project' at which poi...
Read Full Post »
Maude has been sneaking around lately, but I managed to spy on her, here's what I discovered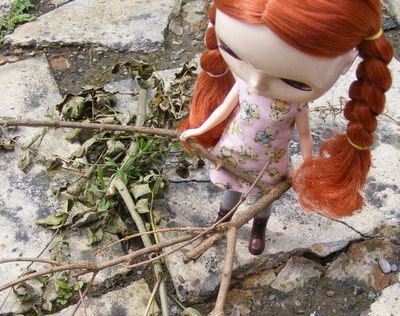 "This will do nicely :)"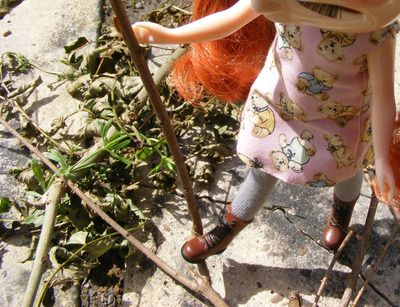 "CRA-A-A-A-CK!"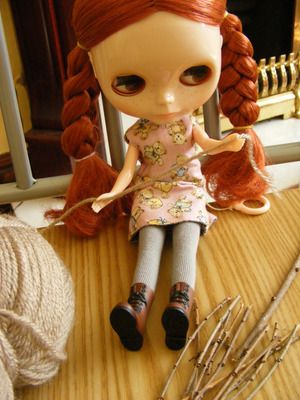 "Almost done!"
Read Full Post »
It is my relief to write that I have been left in relative peace the last few days.
The woman seems to have been preoccupied with something, but this has given me the space to observe some positive aspects to her character.
For instance, she introduced me to a new invention, the TV, and showed me a story called 'The Waltons'.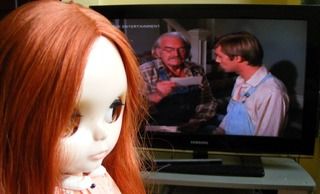 I very much approve of the values of this ...
Read Full Post »