| | |
| --- | --- |
| Posted on April 24, 2013 at 10:20 AM | |
The problem with schlepping your dolls around the place in search of photo oppurtunities is that all too often they can get quite badly battered in the bottom of your handbag.  This problem had me keeping an eye out for a suitable case to fit my Barbies.
I had had my eye on the Zipbin Barbie clutch for a while and a reduction in price to less than a fiver plucked me from my procrastination and moved me to action via the Buy It Now button.
Well it arrived today as you can see... and quite nicely packaged.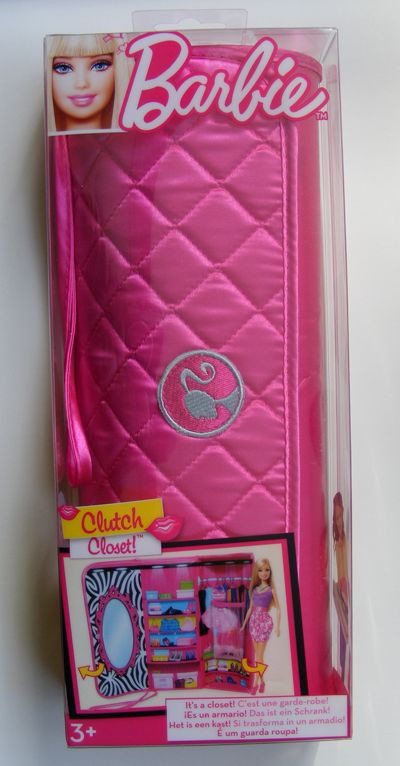 Once out of the packaging the clutch is quite nicely designed, I love the luxurious quilting and Barbie motif...
The design and quilting is so nice however that it throws the cheapness of the pink plasticy material of the rest of the case's exterior into sharp focus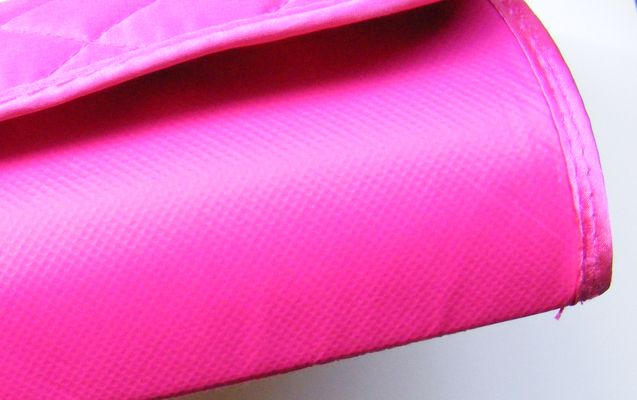 Frankly it spoils the appearance of the bag somewhat, and it doesn't look like it's likely to be hardwearing either, but only time will tell...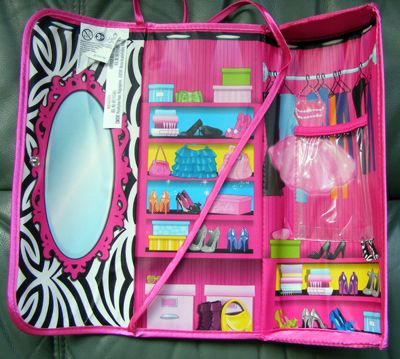 Opening up the clutch reveals that the strap is longer than it initially seemed allowing the clutch to be carried two ways with either a short strap or longer to go over the shoulder.
The clutch is fairly rigid and just the right size to fit a single Barbie doll.  It also has a plastic pouch for shoes and accessories.
I had expected the 'mirror' to actually be reflective, like the mirrors you get in baby books, but it is only painted on.  Not that this really matters, I just didn't expect it.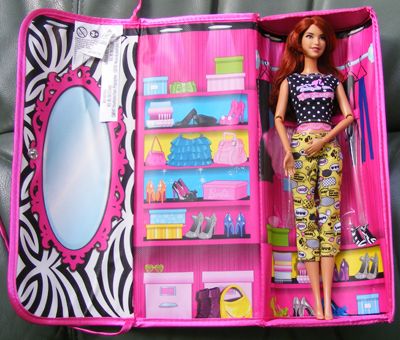 The whole thing closes with a nice sturdy metal press stud and should fit nicely into my large ACTUAL handbag, lol!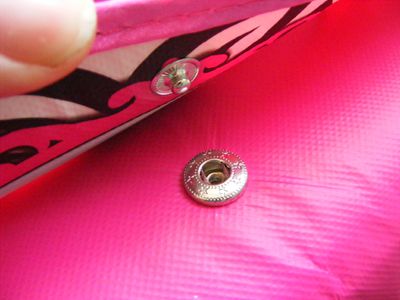 A nicely thought out, useful item certainly worth the £4 odd I spent on it
Holly xoxo